Arby's franchisee review: Joe Brumit explains Arby's momentum
Strong franchisor-franchisee relationships have built trust, helped generate strong sales growth
Arby's franchisee Joe Brumit has been in the restaurant industry since he was a junior in high school, when he took a job at a now-defunct chain called Burger Chef. He rose through the ranks while working for a franchisee, and was then recruited away to Burger King, where he eventually led field support for 600 restaurants in the Southeast. After a brief stint with Hardee's, a former colleague asked him to become his operating partner for a new venture: a group of 13 Arby's® restaurants that were available to purchase in North Carolina.
27 years ago, he became an Arby's franchisee. Today, he has more than 40 restaurants open and several in development. He's worked hard and has built a team that is currently helping him capture the company's momentum.
He recently shared his story:   
How do you feel about the direction of the Brand?
I will tell you that when Roark bought Arby's, that was a turning point for this Brand. It took a couple of years for them to really get their arms around the Brand and understand how it works. When they brought in (CEO) Paul Brown, that was just an excellent choice on their part. Paul came in with an understanding of how to deal with people. At the time there was very little alignment between corporate and franchisees. He came in and really helped align that. He's built a great team. He brought in Rob Lynch, who is a phenomenal Chief Marketing Officer, and Rob has built a great team around himself.
How do you think the ARG Support Center team helps you the most?
Product development is huge. We have the best product pipeline that this Brand has ever had. For years, we have been asking for proven, tested Limited Time Offers (LTOs), and the new management team has delivered. In the past, the results we saw in our restaurants were nothing close to what was reported in test markets. Now, the feedback and the results are consistent, which creates a lot more credibility.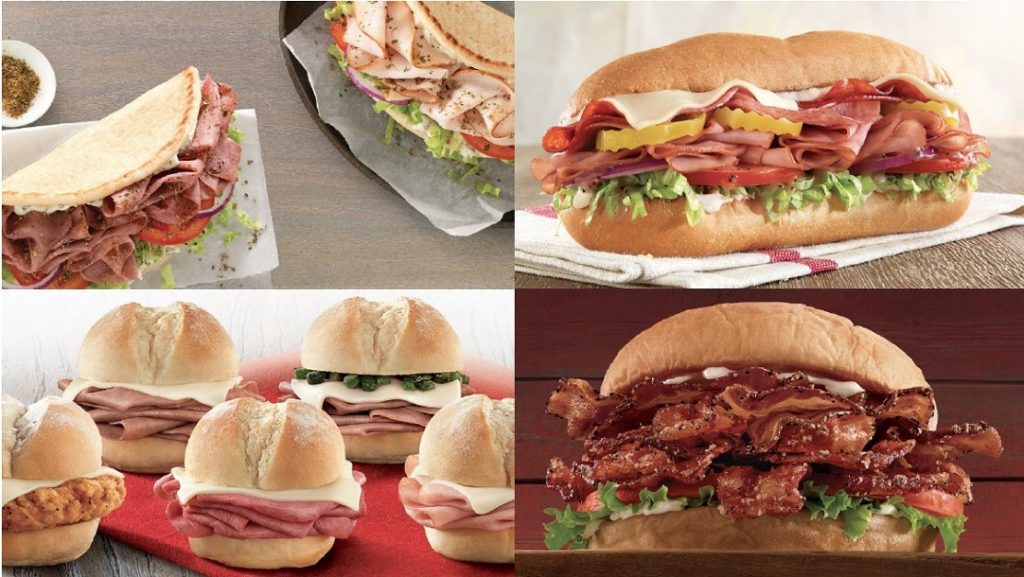 Knowing what you know now about the Brand, if you were starting out today, would you sign up to become an Arby's franchisee?
Yes. Right now, as hot as Arby's is and as well as we're doing, we've got some plans to really try to grow this Brand. If I were looking at it today, and knew what I know from being on the inside, it would be easy to make the decision to join Arby's.
Tell us about your growth plans. I understand that you're excited about the new Inspire restaurant design.
Our first Inspire remodel was already showing 20% sales growth before we remodeled it and it's still hanging in at 20%+ sales growth. The business was already hot, so the remodel didn't have a dramatic effect on revenue — it's hard to stack much growth on top when growth is already 20%, but I think it has helped that growth continue and it will probably enhance that growth in the future. It's a great look, and I look forward to building more.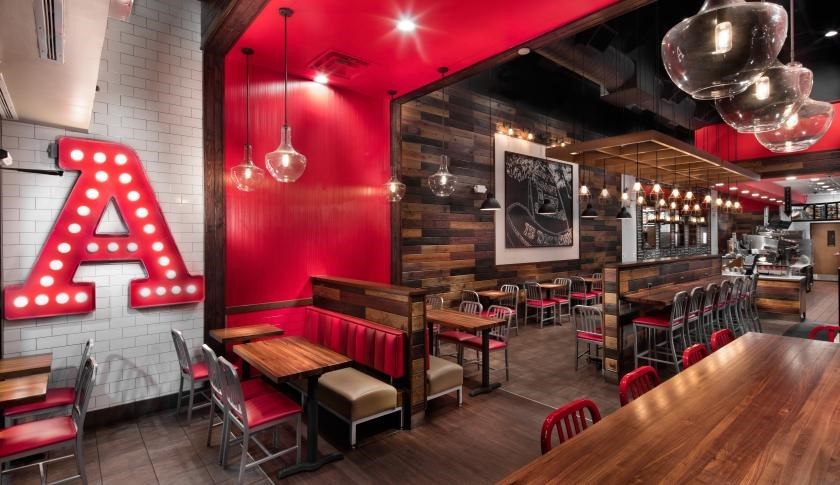 Have you heard any feedback from your guests or from your employees?
Oh, yeah. They love it. The employees feel better because when we remodeled the restaurant, we got some new equipment. We've got a brand new dining room, restrooms, exterior, parking lot – the whole nine yards. It makes them feel proud about where they work. We've also had a lot of very, very positive feedback from guests.  
Are people ringing the bell?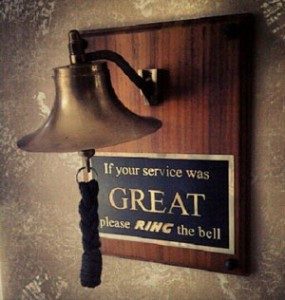 Yeah, they are. Absolutely. I love to hear that bell ring.
The Inspire design is meant to be flexible, and to open up a lot of new development opportunities for franchisees. Has the approach been helpful to you?
The first remodel we completed was a combination restaurant with a convenience store. We remodeled the Arby's portion of that building, and left the other end of the building. It looks very good even with the two different brands in there.
We have just signed a lease in the Charlotte area for an end-cap location in a retail center. We're taking advantage of that because it keeps our rent down. We'll have high visibility because we'll be on a front parcel. We're working on two or three of those right now. Our rent factor is literally half of what would it would be in a freestanding restaurant. That is the huge benefit for us.
How do you feel about Arby's Fast Crafted® Brand positioning?
I think it defines us very well. We've got the quality food that you find in a typical sit-down restaurant served with the speed and convenience of a fast food environment. We're out there in the middle of all different types of concepts, and I think Fast Crafted® really describes that.
What's your favorite thing on the menu?
The Smokehouse Brisket sandwich is awesome. I'll tell you a funny story. There's a restaurateur here in Asheville that owns two restaurants: Chestnut and Corner Kitchen. If you ever spent any time in Asheville, you've heard of Corner Kitchen and you've probably been in the Chestnut. They have a brisket sandwich on their menu that I won't say is identical, but it is very close to ours. It's not any better than ours, but it's a very good product. They charge $11 and we're at $5.69. I kid my friend, who owns those two restaurants, that I just visit his places to eat our sandwich at double the price. He's a good friend. We pick on each other a lot.
How important is previous restaurant experience?
I think it's almost invaluable. I've lived in Western North Carolina for 27 years and if you read anything about Asheville, you'll know we're a huge foodie town. It's huge. I have seen so many people that have opened restaurants in this area. They say, "Gosh, all these people in the restaurant business are doing great. I want to get in." They get in and they just really don't know what they're doing and then they lose their whole investment. I think that happens a lot in our industry. People think it is so easy, and it's really not. In my mind, it even needs to be somebody with a proven business track record, and smart enough to hire good operations people to work for them. Then they need to let them do what they know how to do.
What is a typical day like for you?
Well, that's changed a lot as the company has grown, so my typical day isn't what a new franchisee's typical day would look like. I have two younger folks, Joann Yoder, who is my Chief Operating Officer, and Greg Catevenis, who is my CFO. They're both now minority partners in the business, and they run a lot of the day-to-day operations.
My typical day in years past was slam-packed full of all kinds of issues, especially personnel issues. There's always something going on. You're on call 24/7. Now, I don't have to deal with that anymore. They do. My typical day, quite honestly, is a dream for a lot of people. That's easy for me.
I've got a great team. Joann grew up in this business. She started to work for us 26 years ago when she was in college at Appalachian State. Greg has been in and out of our company for 20 years. They've been around the business for years, and I wouldn't put anybody in those positions that hadn't been because I think that experience gives a real unique insight to what's going on in the restaurant.
What's your goal for your business? What are you hoping to accomplish?
I wake up every day and I just count blessings, count everything that's positive for me. I've got good people working with me who are working hard every day, and I want continued growth for them. For me, I could be happy with where we are right now for the rest of my life. I never have to worry about where I'm getting my next meal, where I'm going to live or where I'm going to take my next trip. I don't have to worry about all that stuff. What I want is continued growth for our folks, to allow more and more opportunity for Joann, for Greg, and for the team. I want them to be where I am someday.
Want to become an Arby's franchisee?
For information about becoming a franchisee, fill out a form to download our free executive report. Arby's gets hundreds of inquiries a week. To skip to the front of the line, click here to fill out our non-binding franchise application.