How Arby's is outcompeting the QSR industry
Fortune magazine highlights Arby's continued strong revenue growth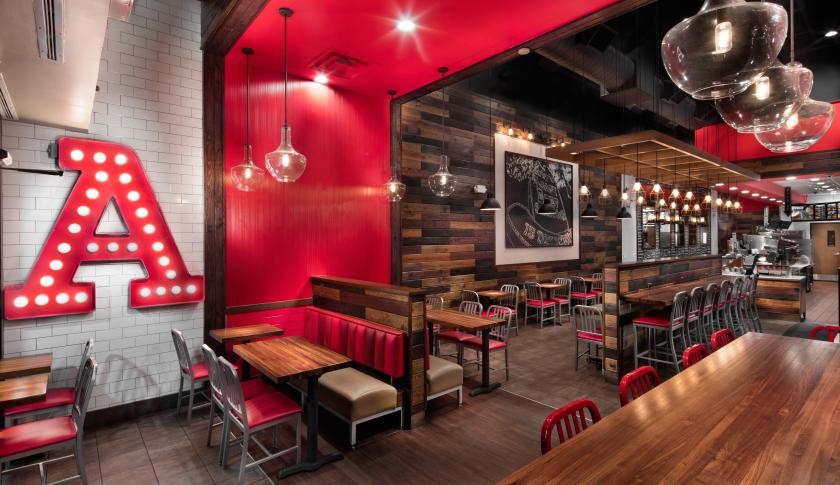 Arby's first-quarter same-store sales increased 5.8%, more than double the increase reported for a representative sample of QSR chains. It was the 13th consecutive quarter in which Arby's revenue growth has outperformed the industry.*
Combined with 2015's already strong same-store sales increases, average revenues climbed 15.3% compared to two years earlier.
Our strong performance led Fortune magazine to take a look at Arby's in an article titled "How Arby's (Yes, Arby's) Is Crushing It."

"Arby's is best known for its meats. But the sandwich chain is also starting to get a reputation for its dough—and not the kind used as a platform for its classic roast beef," Fortune magazine writes.
What's driving Arby's revenue growth
Fortune's piece highlights several of the strategies that underlie Arby's revenue growth:
Brand positioning.

Arby's defines itself as Fast Crafted™, sitting at the intersection of QSR speed and fast casual quality and guest experience. This brand position allows Arby's to draw guests that are looking for higher food quality while still appealing to traditional fast food diners who prize speed and value. The emphasis on quality allows Arby's to offer some menu options that are a little pricier than those offered by drive-thru rivals. Our Smokehouse Brisket sandwich, in particular, has been a hit with guests despite costing a bit more than most QSR sandwiches.

Beyond roast beef.

Arby's built its reputation with exceptional roast beef sandwiches, but we offer a variety of proteins. When CEO Paul Brown took the helm, he decided to emphasize our mastery of Meatcraft™ by highlighting other sandwiches on the menu and bringing new options to the table, such a Smokehouse Brisket, Gyros and Sliders.

Bold, funny marketing.

Arby's declared its place in the marketplace through its "We Have the Meats®" ad campaign — a campaign that's so catchy fans have created

remix music videos out of our commercials

. We've also engaged with critics, whether they're comedians or vegetarians. Our messaging has helped us reach younger diners, bringing in a new generation of Arby's guests.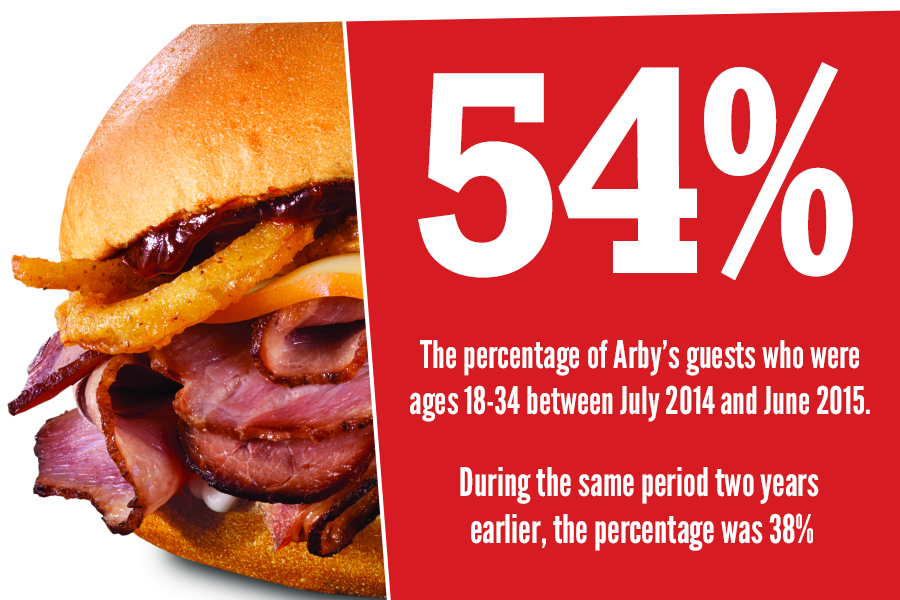 "Our consistent industry outperformance and momentum continues to reinforce that our differentiated Fast Crafted™ restaurant experience is resonating with our target guests," said Paul Brown, CEO of Arby's Restaurant Group, Inc. "I'm excited that our corporate and franchise teams are working together to grow sales and increase restaurant level profitability — putting us in a strong position to deliver on our strategic priority of accelerating remodels and new restaurant development."
Become an Arby's franchisee
For information about becoming a franchisee, fill out a form to download our free executive report. Arby's gets hundreds of inquiries a week. To skip to the front of the line, click here to fill out our non-binding franchise application.
*Sources: Internal ARG data, which includes estimates for unreported franchisees as of April 27, 2016; The NPD Group/SalesTrack® Weekly reports same store sales collected weekly from 45 of the larger Quick Service Restaurant chains during Q1 2016 ending April 3, 2016.