Arby's signs deals for 138 new restaurants
New and existing franchisees are aggressively opening restaurants as Arby's sales surge
Arby's momentum is attracting a wave of deals, with franchisees signing deals to open 138 new restaurants since the fourth quarter of 2015. The news follows a strong year of development for Arby's in 2015, with 61 new restaurant openings and 179 remodels system-wide.
"We are more focused than ever on bringing Arby's restaurants to new markets and further expanding in existing markets to Serve, Refresh and Delight our guests with an experience that is truly unique to Arby's," says Paul Brown, Chief Executive Officer, Arby's Restaurant Group, Inc.
Arby's remains on track with its goal to reach $4 billion in total system-wide same-store sales (SSS) by the end of 2018. Arby's achieved industry-leading system U.S. SSS growth of 8.0% in 2015 — more than three times the growth rate of the Quick Service Restaurant (QSR) industry*.
Revitalized restaurants have experienced post-remodel SSS increases of approximately 15%, in some cases upwards of 20%.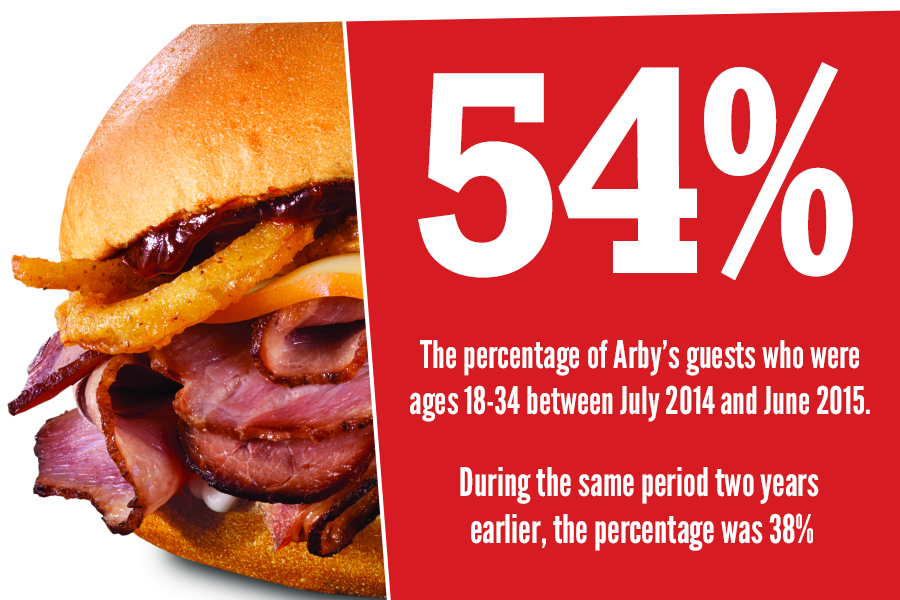 A look at the deals
Recent multi-restaurant commitments from existing franchisees beginning late Q4 2015 through today include:
Arby's largest franchisee, United States Beef Corporation, owned by brothers Jeff and John Davis, will open 70 new restaurants.

DRM Inc., owned by Matt and Marc Johnson, committed to opening 25 new restaurants across Iowa, Wisconsin, Nebraska and Illinois.

Turbo Restaurants, LLC., operated by Guillermo Perales, will open 15 new restaurants in the Houston market. This is in addition to 15 new restaurants that Turbo agreed to develop in Dallas under a previous development agreement. Turbo has also committed to remodeling 12 Arby's restaurants in the Dallas market.

CAROLINECO, L.P. dba. Loves Travel Stops, led by Greg Love, committed to 15 new restaurants in Travel Plazas throughout the United States, reinforcing the confidence that exists with the new

Inspire

restaurant design in non-traditional formats.

Mosaic RBNC, LLC, operated by Murad Karimi, committed to opening 5 new restaurants in Raleigh, NC.

ALB Restaurants, LLC, owned by Michael Breitfelder, committed to opening 2 restaurants in Milwaukee and Madison, WI.

T.G.J. and Co. Inc., led by Tom Johnson III, committed to opening 2 restaurants in Knoxville, TN.
Additional single-restaurant commitments from late Q4 2015 through today include:
New franchisee Croteau-Gilbert Ventures, LLC, operated by John Croteau, Nashua, NH.

Newberry Restaurant Group, Inc., owned by Jake Rasor III, Laurens, SC.

Heartland Beef, Inc., led by Tom Browne, Terre Haute, IN.

J & J Ostrowski Enterprises, operated by Jeremy and Jennifer Ostrowski, to relocate a restaurant in Rhinelander, WI.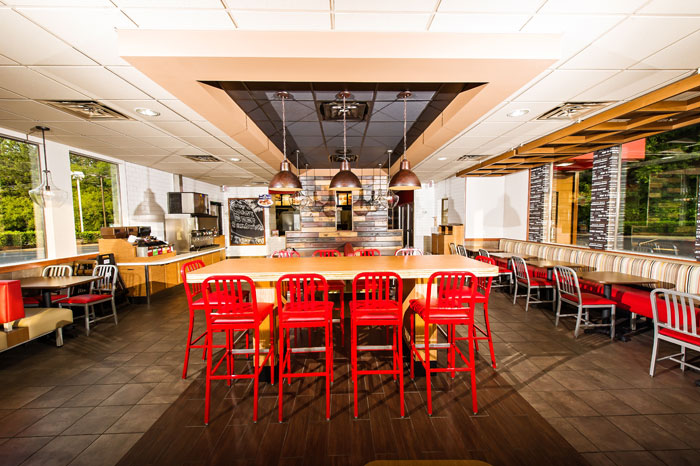 Become an Arby's franchisee
For information about becoming a franchisee, fill out a form to download our free executive report. Arby's gets hundreds of inquiries a week. To skip to the front of the line, click here to fill out our non-binding franchise application.