Franchise Times: How Arby's transformed itself into a modern, exciting brand
Reporter Tom Kaiser explains how Arby's CEO Paul Brown took a struggling brand and helped it skyrocket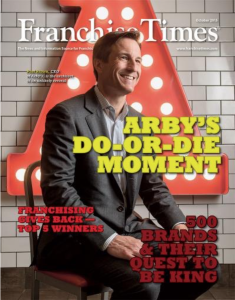 Arby's five consecutive years of same-store sales growth has attracted a lot of attention from media and entrepreneurs, and Franchise Times reporter Tom Kaiser visited Arby's at our headquarters in Atlanta to get a better understanding of all the things that are driving growth.
His article from the October 2015 issue, "Arby's do-or-die moment" provides a great outsider's look at the Brand and how the company has evolved since Brown took the reins in 2013.
Here are some excerpts. If you're considering whether Arby's is the right opportunity for you, we encourage you to read the entire article to learn about our approach to leadership, listening, marketing, and delivering ROI.
Sizing up its current positioning, focus group participants were given a stack of restaurant logos and asked to arrange them on an unspecified spectrum. They typically arranged the icons from low- to high-end, Brown said, and often placed Arby's right in the middle, straddling the line between fast food and fast casual.
Not wanting its future to be defined as "not quite something," Brown's team labeled the newly defined positioning as "Fast Crafted™." In Arby's speak, Fast Crafted™ means higher quality food than traditional QSR players, but greater speed and convenience than fast casual.
"What I love about that positioning as much as anything is that I didn't come up with it," he said. "We made up the name, but our guests told us that's what we were. We did the same exercise with our team members—everybody said the same thing—so instead of fighting it, we're running with it." …
Arby's recent gains are notable; finishing 2014 with a 5.7 percent sales increase in a category that eked out just 0.8 percent. Same-store sales have increased for 19 consecutive quarters, up 7.6 percent in the second quarter of 2015.
Equally impressive are its marketing and social media wins, which propelled Arby's into the national dialogue in a positive way, bucking the narrative of fast-food giants as the punching bag of comedians and social media venters. …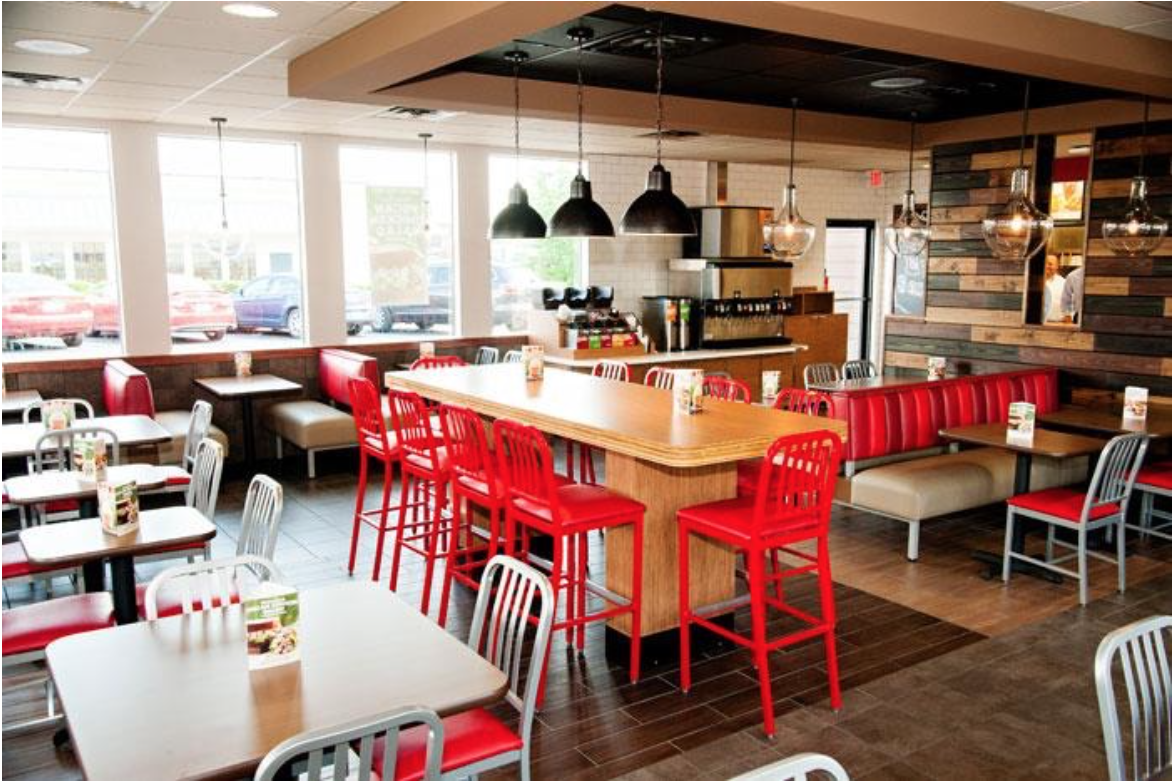 Brown was clearly excited to give me a tour of his new restaurant template. Depressing beige and red have given way to authentic textures—warm wood paneling, minimalist fixtures and brighter colors that fall closer to the modern, fast-casual end of the spectrum.
The back of the house has been shrunk by 20 percent, with a window where guests can see their food being made and a "crow's nest" allowing the manager to interact with staff and customers. The new, more space-efficient design squeezes 54 seats into 2,000 square feet, as opposed to 2,500 square feet in the previous concept.
Brown walked me around pointing out his favorite details—a marquee-style illuminated "A," dark wood paneling, bright electronic menu boards installed as a test, and retro light fixtures—he likes this stuff. Switching from building to business guy, he claimed the changes have led to a 14 percent increase in labor efficiency.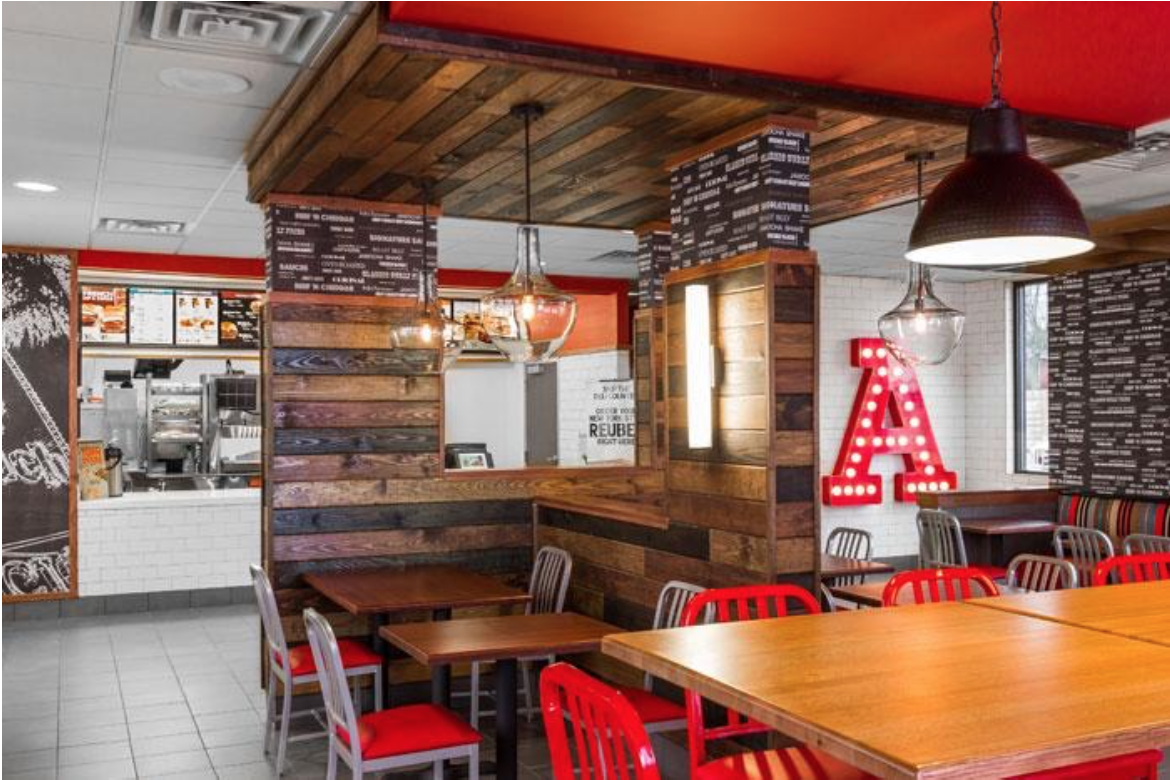 "What I've brought from my background … is that focus on efficiency in square footage," he said. "Every square foot carries with it a cost, and so the less square footage you need to get the job done, by definition, the lower the cost and the better the ROI."
Asked how he views his role as CEO now that he's settling in, Brown said his goal is building a highly functioning team and letting them do their job without undue influence.
How to become an Arby's franchisee
If you are interested in becoming an Arby's franchisee, fill out the form at top left to download information about our franchise opportunity, and we'll be in touch. Hundreds of people a week ask about joining our Brand. To put yourself at the top of the list of folks we call, fill out our franchise application here.