Multi-brand Arby's franchisee: 'This kind of growth is not seen in other brands'
Sunny Datta is growing a QSR empire with Arby's at its core
Sunny Datta and his wife bought their first two Arby's® restaurants in 2003, and have used those two restaurants as the launch pad for a multi-brand restaurant empire. At last count, they owned 26 Arby's, as well as 54 other QSR restaurants.
Much of their growth had come from buying underperforming locations and boosting their performance. With Arby's experiencing strong system-wide growth, Sunny is also opening new restaurants, with a goal to own at least 200 Arby's nationwide.
This is his story.
What were you doing before you became an Arby's franchise owner?
I worked for a microprocessor company for 13 years. I was a product engineer, handling evaluations and customer support for big companies like Cisco. After that, I found a great opportunity in the fast food industry. I was able to get 2 Arby's locations in the Sacramento area. From those 2 restaurants I have grown to 26 locations.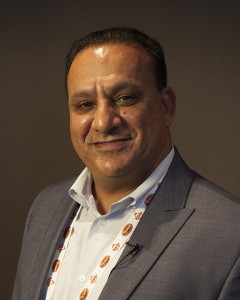 What made you decide to switch gears and look into fast food?
A lot of my friends and family members are in the quick serve business and have been telling me, for the longest time, that I need to come into the business. I had a lot of passion for food businesses. Once I had the opportunity, I jumped in.
Why Arby's?
Arby's is a unique and great Brand. I worked, myself, as a manager and learned how this business functioned. For seven years in a row, even when others were struggling (during the recession, and under prior leadership), our sales increased every year.
Walk us through your journey from two restaurants to 26.
I started out with two units in Sacramento area. They were very low volume units, and my wife and I worked in the units to turn them around. Our success led to other opportunities. One of our Franchise Business Managers encouraged us to open a location in Grants Pass, Oregon. I went there, picked out a location, and we opened up the restaurant in about six months. It's an amazing location – built from the ground up, and it has done very well. We were then able to expand into San Diego, CA, where we have 14 restaurants, and recently bought eight more in Seattle WA with more under contract.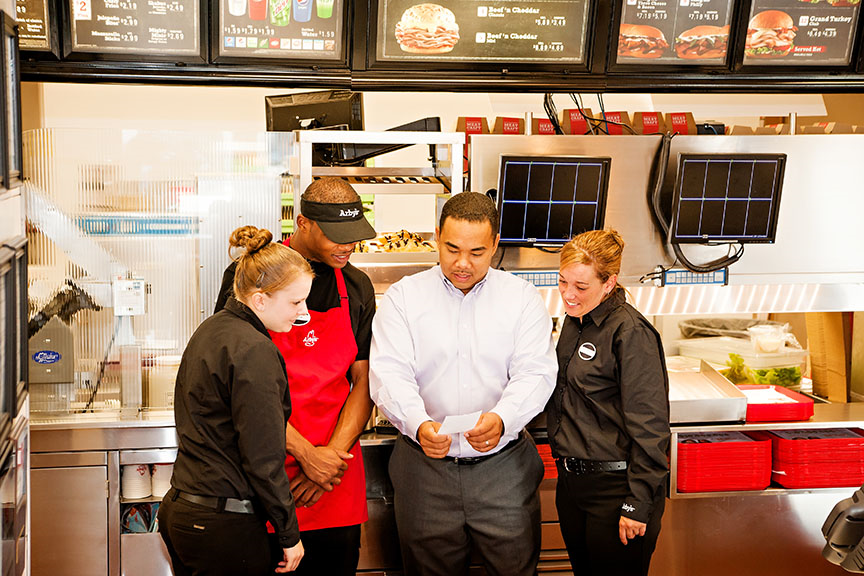 You've been an Arby's franchisee since 2003. What do you think of the brand's direction?
I am extremely optimistic right now because of the leadership. We have a great, great leadership team right now, and I think this Brand is going to be one of the best brands in QSR. I believe it; I am investing in it. We want to grow in Arby's brand. We are doing exactly what ARG is doing. Whatever things they do, we follow. Our goal is to grow big time — different markets, anywhere in the country.
How many units do you eventually want to own?
As many as we can.
Do you have a number in your head?
A couple hundred. At least a couple hundred.
What does Arby's do especially well that gives you that kind of confidence?
From my personal experience, I have found that if I need something, the leadership team supports me. I'm pretty sure that's true for other franchisees, but in my case if I need something I get it right away. ARG does an amazing job by supporting their franchisees and that's how I'm growing and becoming more successful.
Do you own any other restaurant brands?
Yes. We have one other brand with 48 locations, and another brand with 5.
So, as an aggressive multi-unit owner with experience working with other brands, what makes Arby's different?
At this point, I would say the leadership is the best and they have great focus on where they want to be. I think most of the franchisees are very positive right now and they want to align with ARG, which is a great. I own other brands, and I have family members who own other brands, and I go to several conventions. Compared to other brands, this kind of team and this kind of growth is not seen in any of the other brands.
It's also a different culture. Arby's is very supportive, friendly and approachable. In other brands there is smaller amount of support given to franchisees.
Are there any examples that stand out where somebody from the support team really came in and helped you out with something that you were trying to accomplish?
I can just talk about Real Estate. First of all, there was one location I really wanted, but there was a competition for the location with some other brand, and the landlord had to make a decision between us or the other brand. Before I could make a deal, I had to get approval from the real estate department. The real estate people were very busy, but I picked up the phone and made a couple of calls, and ARG sent somebody to help me out the next day. I was very happy they were so prompt. The site was approved, we got the lease, and we now have that location under construction opening December 2015.
Then, in construction, we have gotten a lot of help from Tom Hutch (ARG Senior Director of Construction), who I know is extremely busy doing so many company projects. Every time I needed something, I picked up the phone and called him and he was always there and willing to help me.  We just picked up a location, a former taco QSR, was in a very, very small location, and I told Tom, "This is your project. I cannot do it." It's a very challenging project, and he's helping me 100% and will have new location to be completed by February 2016.
In Operations, Paul Avila (ARG Operations Consultant) is always helping our GMs — coaching and aligning them with ARG operations.
How to become an Arby's franchisee
If you are interested in becoming an Arby's franchisee, fill out the form at top right to download information about our franchise opportunity, and we'll be in touch. Hundreds of people a week ask about joining our brand. To put yourself at the top of the list of folks we call, fill out our franchise application here.