Arby's real estate development options abound for franchisees
Arby's "menu of venues" approach to real estate development helps franchisees seize opportunities
For anyone looking to grow a new restaurant empire, one of the biggest challenges is finding the right locations for your businesses.
We're all constantly on the hunt for spots with high-traffic, great visibility, easy entrance and egress, and the right demographics nearby. It's frustrating when we find locations that fit those criteria but fail the final test: Can my restaurant actually fit here?
Arby's is rapidly opening new restaurants, and one of the reasons is an innovative real estate development approach that tosses away the one-size-fits-all approach for franchise restaurants, and instead allows franchisees to seize more opportunities to plant the Brand directly in front of guests.
Menu of venues approach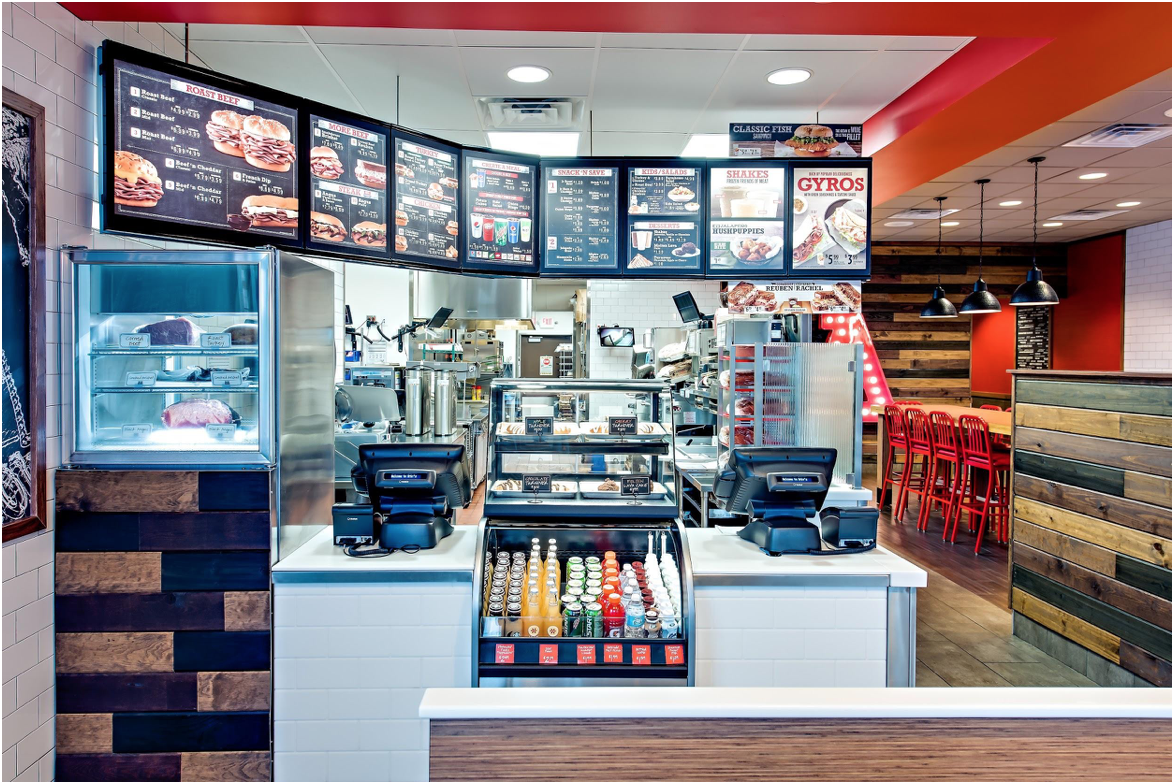 Rick Bentley, head of Bentley-Miller Corp., which owns 25 Arby's restaurants, says Arby's new approach to restaurant development makes it much easier for franchisees to take advantage of expansion opportunities.
Arby's approach focuses on three main location types: stand-alone locations, end-caps, and urban in-line locations. There are also non-traditional options such as mall food courts and military bases. Arby's worked alongside a franchise advisory council to redesign the production and counter area of the restaurants, reducing the kitchen square footage by 20% while increasing operational efficiency. The newly designed "Delight" production line is at the heart of Arby's new restaurant design. Other design elements are offered as a package of options. The highly flexible approach allows franchisees and architects to work together to create a consistent Brand experience in a variety of spaces.
"They have different layouts for different lots, and a great support staff on the construction side to help you evaluate whether a location might be workable," Bentley says.
A roadmap for success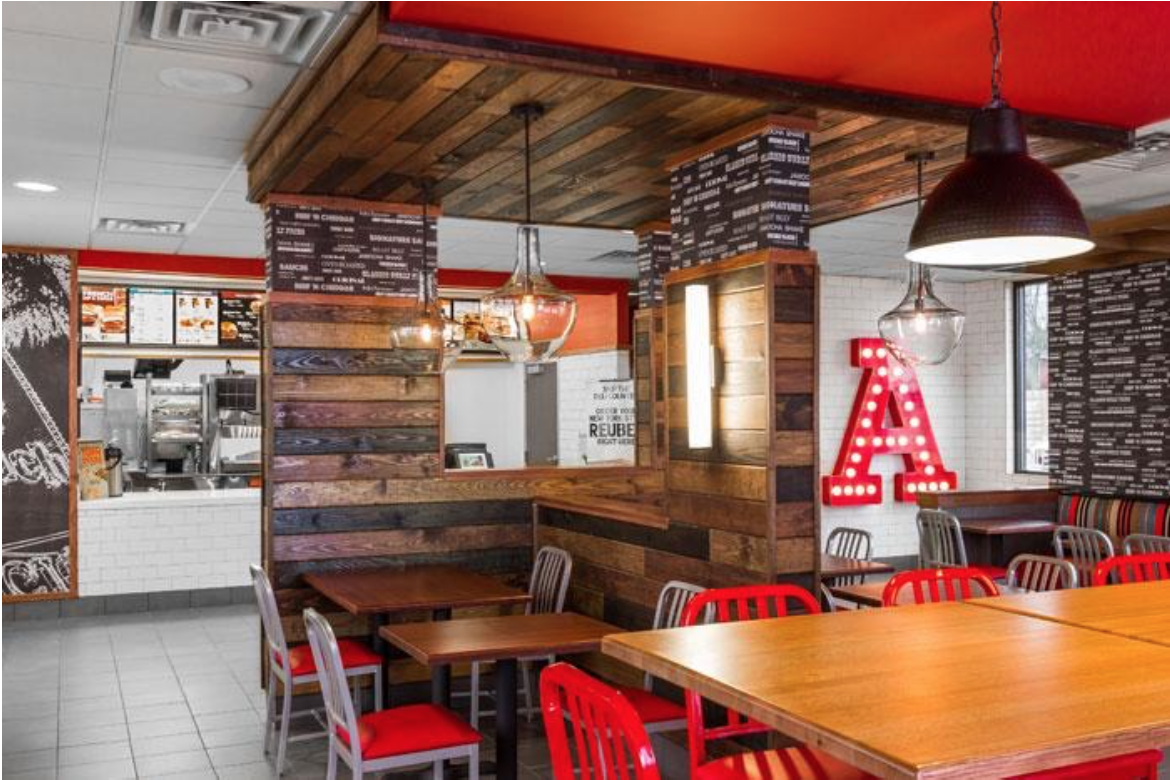 In addition, franchisees have worked together with Arby's Restaurant Group (ARG), the parent company of the franchisor of the Arby's brand, on a development roadmap that makes the process of opening or remodeling a restaurant much more efficient. The Revitalization Roadmap includes suggested layouts — the construction team at ARG layers in their expertise and offers tweaks that have worked well for developers nationwide.
"You can usually find something very close to what you would like to build," Bentley said.
Learn why now's the time to open an Arby's
Arby's is in the midst of a five-year streak of same-store sales growth, and the average sales growth has been accelerating. Arby's achieved industry-leading U.S. same-store sales growth of 8.1% in 2015 — more than three times the growth rate of a sample of the larger quick-service restaurant (QSR) chains, according to The NPD Group/SalesTrack® Weekly reports. The company's two-year growth rate (13.8%) and three-year growth rate (16.6%) represent the brand's strongest growth in more than 20 years.
To learn more about Arby's real estate development and what's driving our sales growth, visit our milestones page to view the events that have provided momentum to the brand. For an in-depth look into the opportunity, fill out a form to download the Arby's Executive Summary and to begin a conversation.